There is a pretty stand of Sycamore Trees on the bank of our slice of Sylamore heaven. It's where we camp. We hadn't been for a visit in almost 3 months. Low and behold the beavers have been busy.
They are eating the bark and killing the trees.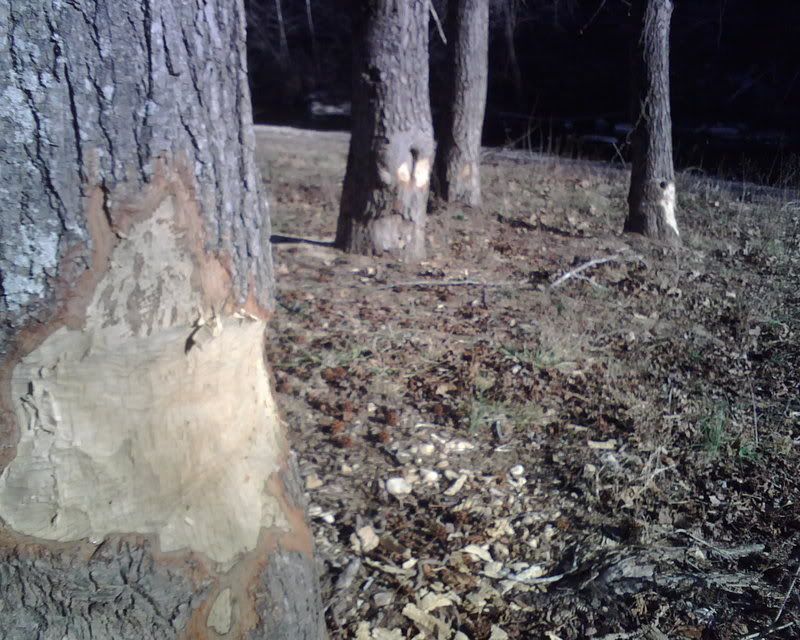 This is all a welcome diversion from the plague of bad front page news elsewhere. But we've got to save those trees! The roots are doing a fine job of staving off flood erosion. ( We lost very little soil during the TWO 100 year floods in the Spring of 08. The lot next to us lost a great deal.)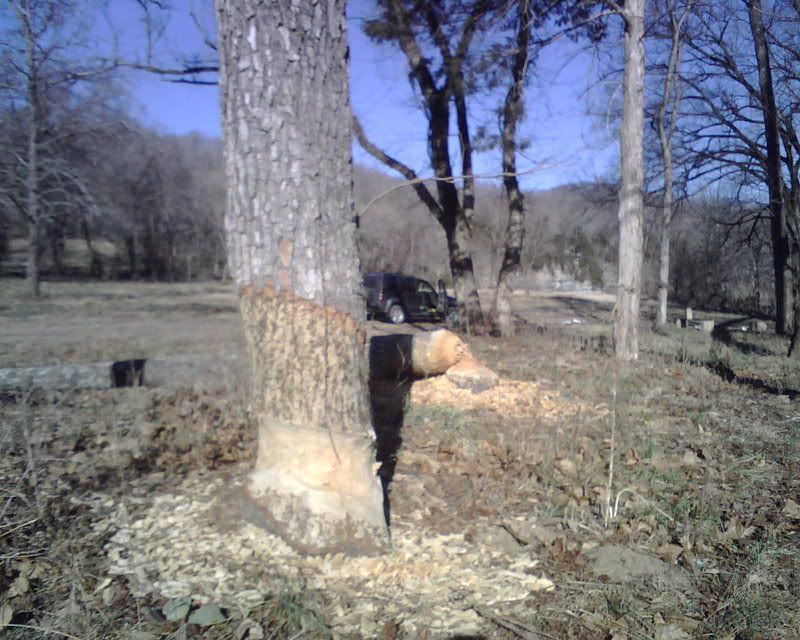 photos taken with cell phone - sorry.
my temp solution. at hand.
###